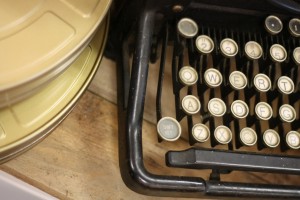 The Humanity Engine was one of my favorite stories to write.  I don't often reflect on my writing, but sometimes events trigger memories and renewed interest.  The NSA revelations this week led me to return to read that story and others. And now the whistleblower, Edward Snowden, has openly accepted responsibility for his actions in this Guardian piece.
Words are important. I imagine we'll see many references to admission, confession, and coming clean. But this seems to be a story of a man making deliberate choices and accepting responsibility and consequences.  I hope the Guardian story by Glenn Greenwald, Ewen MacAskill and Laura Poitras is an accurate representation of Snowden's truth.
The Humanity Engine has uncomfortable similarities with this story, including the timeline. I wrote the story four years ago. Snowden started working for the NSA four years ago. In the story, Eris is confronted with the reality that what she's about to release could potentially cause harm.
But horror led to resolve and conviction. Eris knew she was right, and right was all she had left.
Eris leaves for the island, and Snowden:
views his best hope as the possibility of asylum, with Iceland – with its reputation of a champion of internet freedom – at the top of his list. He knows that may prove a wish unfulfilled.  – Greenwald, MacAskill, Poitras, 2013
I never composed an ending for Eris. Looking back, I never would have had the creativity to imagine a twist anywhere close to what Snowden has done.  It wouldn't have even made sense in 2009. The world is a different place.  Since I wrote that story, much has been done in an effort to bring more transparency to policy and politics. And much has gotten in the way of our freedoms.
I'm humbled by the actions of Edward Snowden. Who among us would have the audacity to take such a huge risk against such powerful opposition? I can't imagine how he must feel. I hope he has access to see all our expressions of gratitude. I hope he's rewarded with evidence of the positive world impact of his actions. More than anything, I hope he has a happy ending.